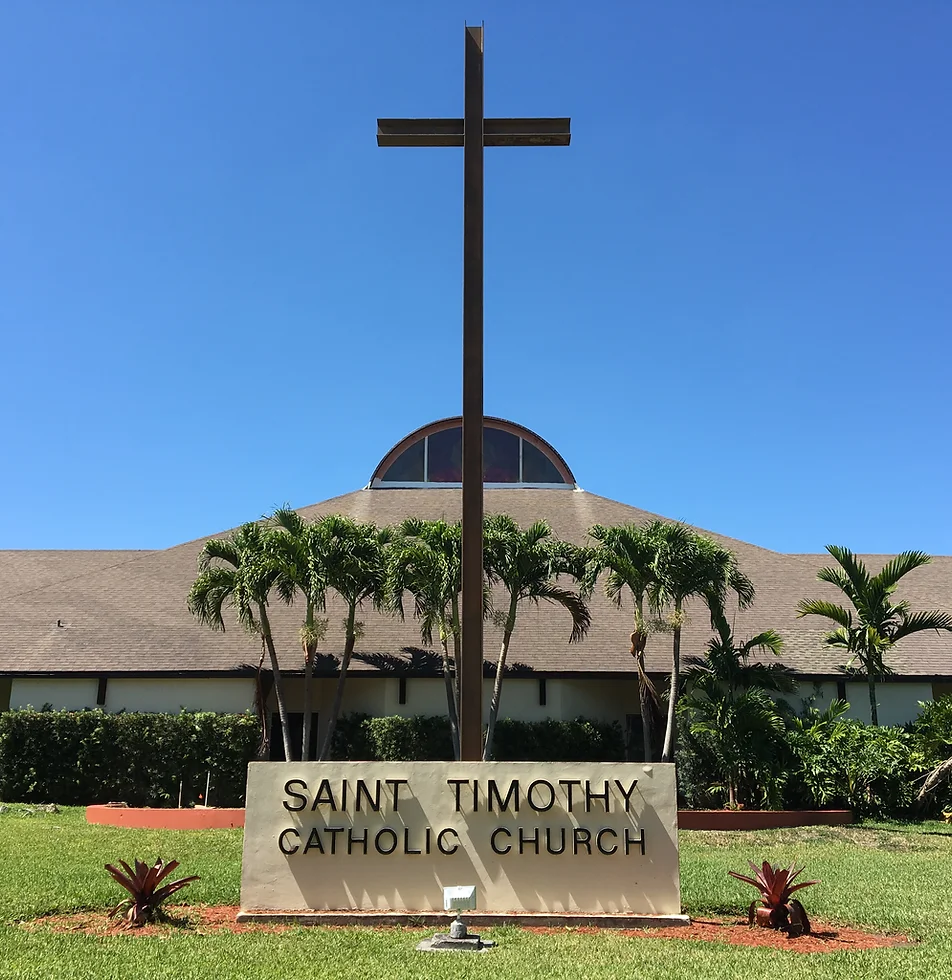 Serving the community since 1960
St. Timothy was founded in 1960, and Mass, was celebrated in the auditorium of Southwest Miami High School by Father Thomas O'Donovan, pastor of the neighboring St. Brendan. As the parish grew, arrangements were made with University of Miami to obtain a WWII barracks, being discarded by the institution.
​Renovation to the building cobbled together, gutted inside and out began in July 1961. Except for plumbing and electrical work, parishioners, using donated materials, completed all renovations. Food Fair Stores donated the altar rail, the shelves, and showcases for the gift shop.
A local fixture shop donated materials for the altar, proper steps, a platform, and a crew to build it. A hotel donated a gold rug to cover the altar and a Jewish neighbor donated blueprints for the confessionals.
​Parishioners opened a school in 1961 with 195 students enrolled in grades one through four. In 1963, they added the fifth grade. Today the school offers pre-kindergarten-4 through eighth grades, and a parish learning center offers pre-kindergarten-2 and pre-kindergarten-3.