"The LORD is my strength and my shield, in whom my heart trusts. I am helped, so my heart rejoices; with my song I praise him. LORD, you are a strength for your people, the saving refuge of your anointed." -Psalm 28:7-8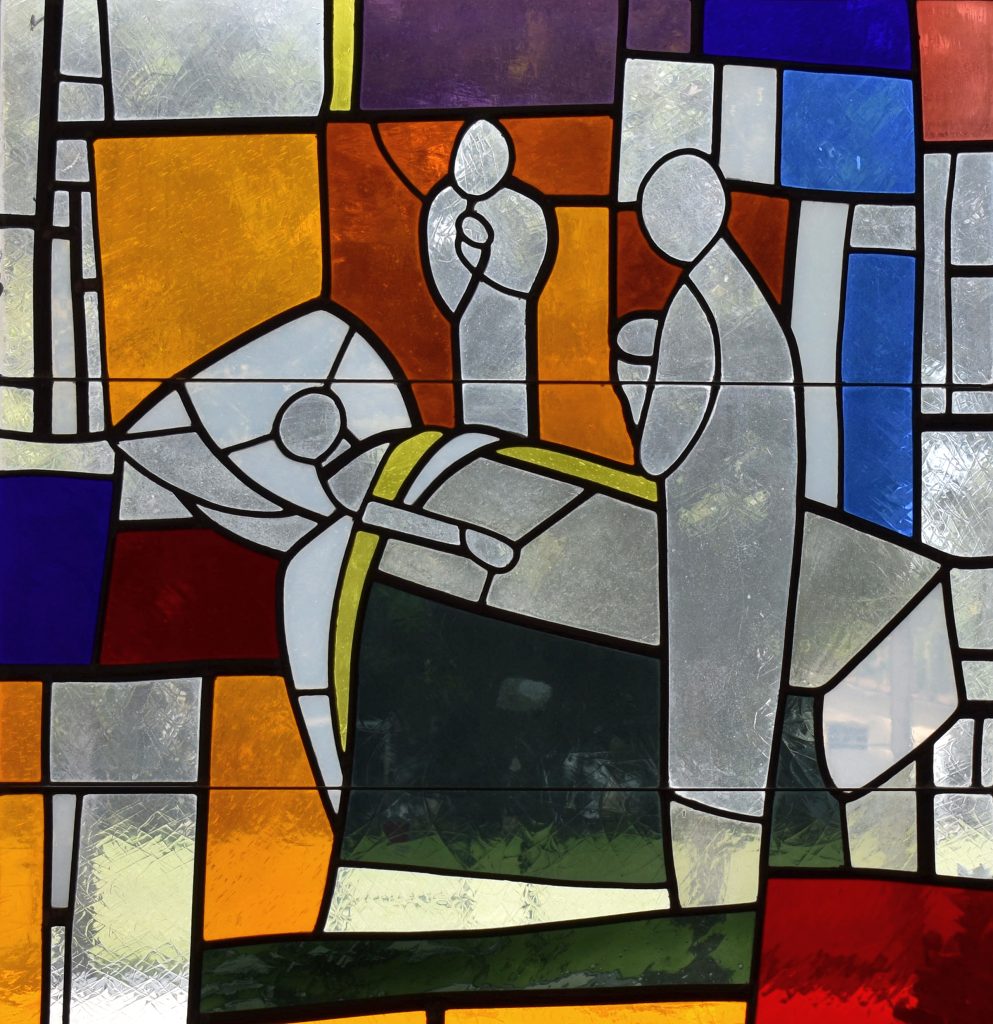 The celebration of the Sacrament of Anointing of the Sick includes the priest laying hands on the sick, praying over them, and anointing them with blessed oil. In receiving the sacrament, the person in need is united with the passion of Christ, strengthened in peace and courage to face the sufferings of illness or old age, and the forgiveness of sins if the person suffering is not able to obtain it through the Sacrament of Penance.
In the Church today the Sacrament of Anointing may be celebrated not only for those in danger of death, but anytime when the believer is seriously ill or facing the difficulties of old age.
Please Note: The request must come from the patient himself or herself, or from the immediate family (next of kin).
"Is any among you sick? Let him call for the presbyters of the Church, and let them pray over him, anointing him with oil in the name of the Lord; and the prayer of faith will save the sick man, and the Lord will raise him up; and if he has committed sins, he will be forgiven" (James 5:14-15)
By the sacred anointing of the sick and the prayer of the priest the whole Church commends those who are ill to the suffering and glorified Lord, that he may raise them up and save them. And indeed she exhorts them to contribute to the good of the People of God by freely uniting themselves to the Passion and death of Christ. (CCC 1499)
A particular gift of the Holy Spirit. The first grace of this sacrament is one of strengthening, peace and courage to overcome the difficulties that go with the condition of serious illness or the frailty of old age. (CCC 1520)
During Office Hours:
Monday – Friday 9:00 AM- 7:30 PM
Saturday 9:00 AM- 12:30 PM
Please call the office directly to arrange the anointing of the sick
(305) 274-8224. The Staff will give the message to the priest on duty.
Non Office Hours:
Please note: Only in case of an emergency!
To access the emergency line, please call the main number
(786) 313-3441 and leave a message.