Saint Timothy Catholic Parish School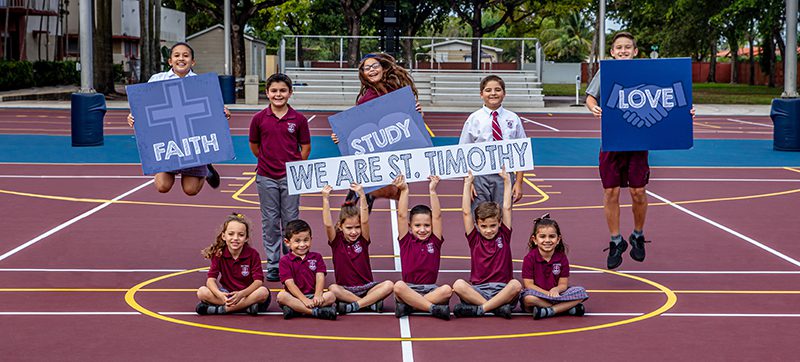 School Mission Statement
Saint Timothy is a Catholic Parish School committed to providing a quality Catholic education, honoring God through Faith, Study, and Love.
Inspired by Paul's letters to Timothy, our mission calls us to:
Be grounded in a "sincere faith" centered on Jesus Christ
Study to develop "good conscience" that will lead to choosing the path of righteousness.
"Love from a pure heart", serving others in words and actions.