"We do not have to talk very much in order to pray well. We know that God is there in his Holy Tabernacle;
let us open our hearts to him; let us rejoice in His Presence: This is the best prayer."
– St. John Vianney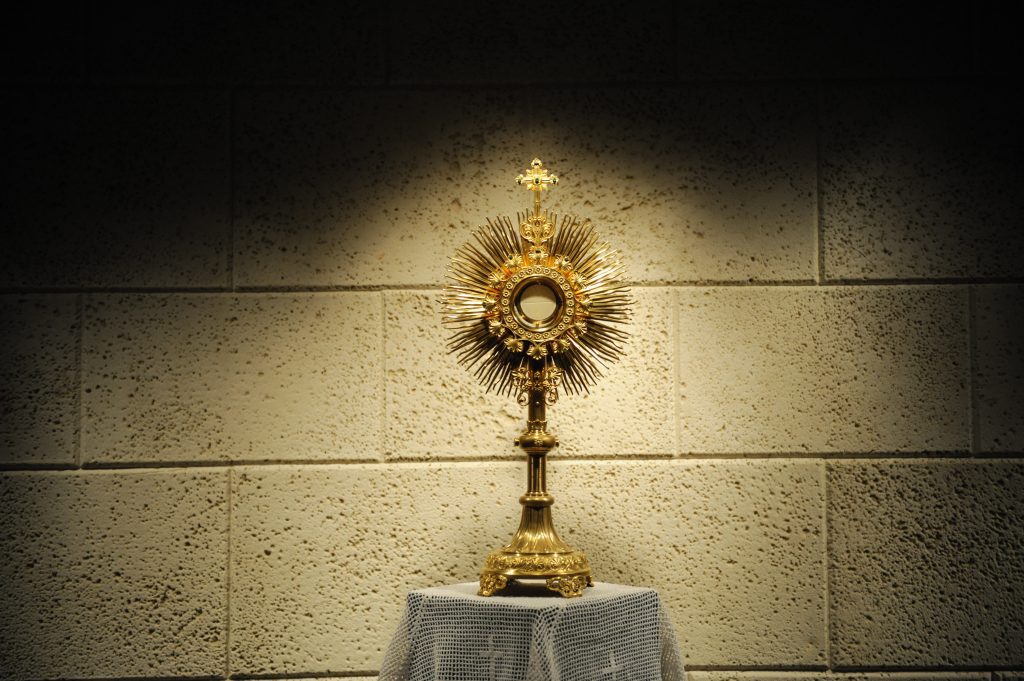 Exposition of the Blessed Sacrament is intended to
Acknowledge Christ's marvelous presence in the Sacrament
Invite us to the spiritual union with him that culminates in sacramental communion
Foster very well the worship which is due to Christ in spirit and truth
-HWCE
Adoration Chapel
Monday – Friday 7:00 AM – 10:00 PM
Saturday – Sunday 9:00 AM – 10:00 PM
Jesus waits for you!
We need committed adorers to accompany the
Lord for at least one hour a week.
Please register at the parish office.
Tantum Ergo
Down in adoration falling,
Lo! the sacred Host we hail;
Lo! o'er ancient forms departing,
Newer rites of grace prevail;
Faith for all defects supplying,
Where the feeble senses fail.
To the everlasting Father,
And the Son who reigns on high,
With the Holy Spirit proceeding
Forth from each eternally,
Be salvation, honor, blessing,
Might and endless majesty. Amen.