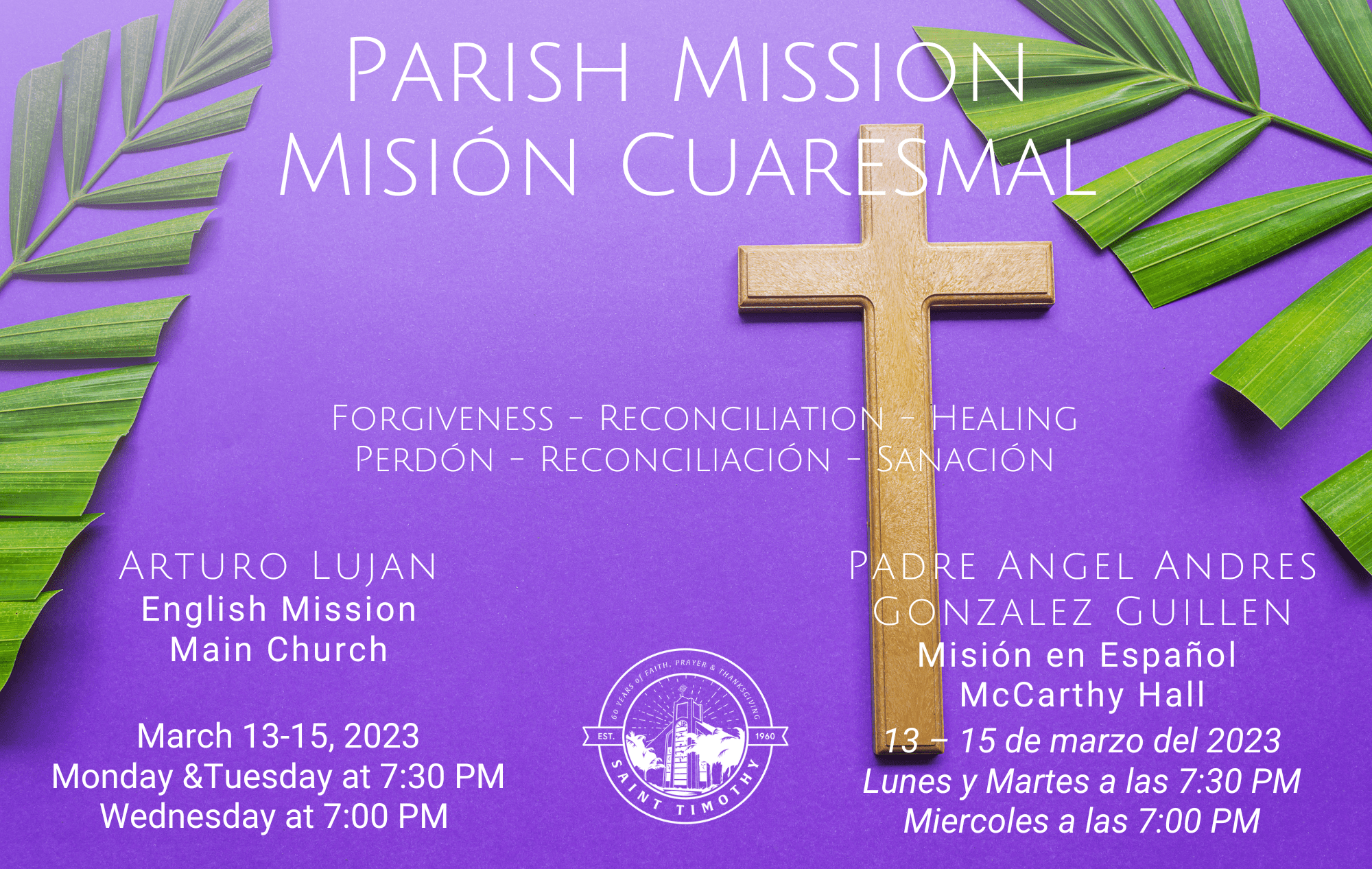 Join us in Spanish or English for the Lenten Mission. Take time for forgiveness, reconciliation and healing!
March 13-15, 2023 at 7:30 PM on Monday-Tuesday and at 7:00 PM on Wednesday.
Meet in the Church for English or in McCarthy Hall for Spanish.
Mission led by Arturo Lujan in English and by Fr. Angel Andres Gonzalez Guillen in Spanish.
Monday, March 13, 7:30 PM
Accompanying Jesus to the Desert – "The Temptations"
Exposition and Blessing with the Blessed Sacrament
Tuesday, March 14, 7:30 PM
Up the Mountain with Jesus – "Repentance to Discipleship"
Sacrament of Reconciliation
Wednesday, March 15, 7:00 PM
Healing Mass and the Sacrament of the Anointing of the Sick